My Anxiety/Depression Playlist
I occasionally have severe social anxiety. Anxiety so debilitating that I would not be able to leave my house until late at night when most people are sleep. When I got in the car during the day I would cry the entire time until I reached my destination. I thought listening to upbeat music would help ease the anxiety and give me endorphins to help me get through the task at hand, but on occasion it made me more anxious. Since, I have created a depression playlist when I have hard days that motivate me in some way. There are songs on this list from almost every genre. Whether I want to lean in to the thoughts to explore how I feel or think positive there is a song out there to express my mood and that helps me not to feel alone. Enjoy!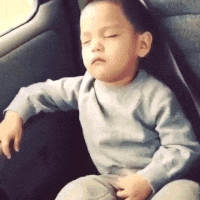 Losing Grip-Avril Lavine

Used To Be (feat. Wiz Khalifa)-Steve Aoki, Kiiara, Wiz Khalifa

Anyone-Justin Bieber

Love Zone-Billy Ocean

I Fall Apart-Post Malone

breathin-Ariana Grande

Smokin On Purple (feat. Webbie)-Lil Boosie, Webbie

Turn Off The Light-Nelly Furtado

Got 'Til It's Gone-Janet Jackson, Q-Tip, Joni Mitchell

Special-Hidden Track "Can't Be Stopped"-Janet Jackson *Hidden track is the empowerment theme song to my LIFE!!!

Empty-Janet Jackson

Habits (Stay High)-Hippie Sabotage Remix-Tove Lo

The Monster-Eminem, Rihanna

Roll with Me-Charli XCX

Just Give Me a Reason (feat. Nate Ruess)-P!nk, Nate Ruess

Fly-Album Version-Hilary Duff

Breakaway-Kelly Clarkson

Showtime-Album Version-Nelly Furtado

High Hopes-Panic! At The Disco

It's My Life-No Doubt

Good Riddance (Time of Your Life)-Green Day

Too Much-Drake, Sampha

Part Of Me-Katy Perry

She Will Be Loved-Maroon 5 *Currently looking for a different version of this song...love the lyrics, but the music itself does not vibe well with me =(

Squares Out Your Circle (Feat. Future)-Rocko, Gucci Mane

Safe And Sound-Capital Cities

The Bird Song-Cleopatra

Don't Suffer in Silence-Cleopatra

Blame It On the Weatherman-B*Witched

Through The Wire-Ye (formally Kanye West and of course he had to make the list!!! Lol)

Stronger-Kanye West

Hard Knock Life (Ghetto Anthem)-Jay-Z

Mr. Brightside-The Killers

Burning Bridges-Up Close, Acoustic-Sigrid

Lose You To Love Me-Selena Gomez

Live Your Life- T.I., Rihanna

Love Again-Dua Lipa

Started From the Bottom-Drake

Try-Colbie Caillat

Beach in Hawaii-Ziggy Marley

Starry Eyed-Ellie Goulding

Hold On-Justin Bieber

Young Forever-Jay-Z, Mr. Hudson

One Last Night-From"Fifty Shades Of Grey"-Vaults

Fireflies-Owl City

Elastic Heart-Sia

In The Air Tonight-Phil Collins

Fast Car-Tracey Chapman
I will continue to update the list as I learn what vibes well with my anxiety. Please share this article!! You never know who you may be helping get through their day or life!
Stay Blessed!